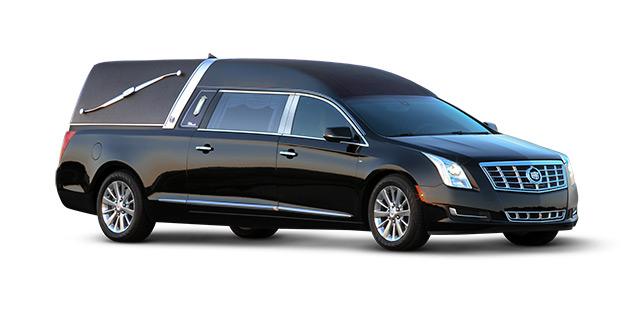 As its name implies, the Ultimate is designed to include the most sought-after features in the professional vehicle industry.
Eagle Coach Company has engineered this traditional yet distinctive coach on the Cadillac XTS chassis to be the ultimate in size, quality, dependability and safety, providing funeral directors with a worry-free ownership experience.
The exterior of the Cadillac XTS Ultimate features a high polish stainless crown roof band complementing the full vinyl top, chrome coach lamps and landau bars, "B" pillar chrome moldings, 50-inch side doors for easy access to the church truck compartment, and body lines that blend perfectly with the base XTS chassis.
Inside the coach you'll find a beautifully appointed casket compartment that measures 115″ long, 41″ wide and 39″ tall. Additionally, the XTS Ultimate comes standard with an integrated Urn Enclave, the Extend-A-Sill, 3-piece partition glass with etching, and more.
All of the Eagle funeral coach models may be ordered with the optional electric or manual extension table for enhanced casket presentation.
Cadillac XTS Ultimate Gallery
[tribulant_slideshow gallery_id="14"]