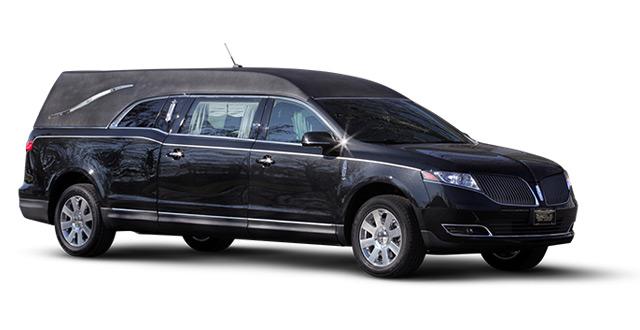 While dimensionally identical to the MKT Icon, The Eagle Lincoln MKT Kingsley is more traditional in appearance, featuring a full vinyl top.
It is built on the 2017 Lincoln MKT coachbuilder chassis and features all-wheel-drive, a 3.7L V6 engine, Navigation, rear view back-up camera, and much more. Inside, the MKT Kingsley is equipped with decorative side panels, a rear carpet bumper protector, OEM style interior fabrics, and a spacious casket compartment measuring 122 inches long by 41.5 inches wide. The MKT Kingsley also comes standard with the Vista skylight, and can be ordered with an available integrated or potable urn enclave.
The Lincoln MKT Eagle Kingsley is a competitively priced, finely-crafted Lincoln professional vehicle, and includes all of the quality for which Eagle is known.
Lincoln MKT Kingsley Gallery
[tribulant_slideshow gallery_id="16"]